Quatro (Mealy) 631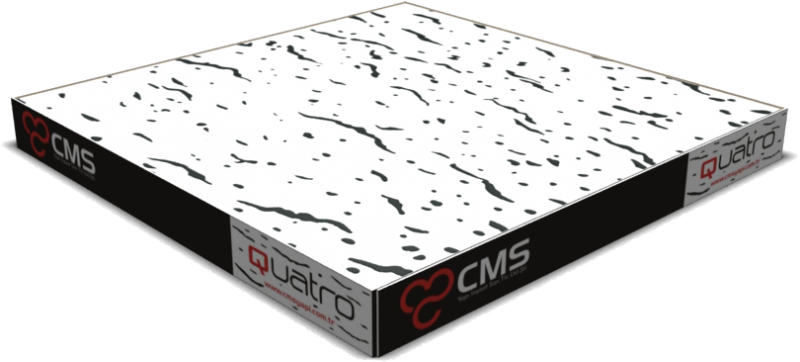 Product Name :
Quatro (Mealy) 631
Product Specifications:
1 Box : 10 piece (8,00mm thickness)
1 Box : 3,60m² (8,00mm thickness)
1 Box : 24,60 kg (8,00mm thickness)
1 Piece : 0,36m²
Uses Area:
Kitchens, dining rooms, such as humid, steamy and hygienic environment and even wet areas such as bathrooms. QUATRO specially designed for ceilings (Karopan) offers the best solution for these places. Vinyl is plated; QUATRO (Karopan) began a period of trouble-free wet ceiling space. Rockwool panels with a view to providing a close tolerance metal ceiling QUATRO (Karopan) is one of the important features is an economical solution.
The product offers a variety of coating options 30x60 30x30 // // // 60x120 60x60 stands out with less wastage and easy application with a variety of sizes and thicknesses. Is both stylish and long-lasting esthetic option.
Product Features
Desired thickness, size and the front surface of pvc vinyl film pattern, the rear surface of the aluminum foil is coated gypsum board panel. QUATRO (Karopan) products have CE and trademark documents.
Practice Areas
All interiors, visually adds to the richness of the field is applied. It is suitable for all structures.
Cleaning and Installation is easy.
Advantage given to domestic production and the location of stocks of finished products while expediting.
Vinyl Products Code:
White -Plain Pattern-154
Black -Mealy Pattern-631
White -World Pattern-238